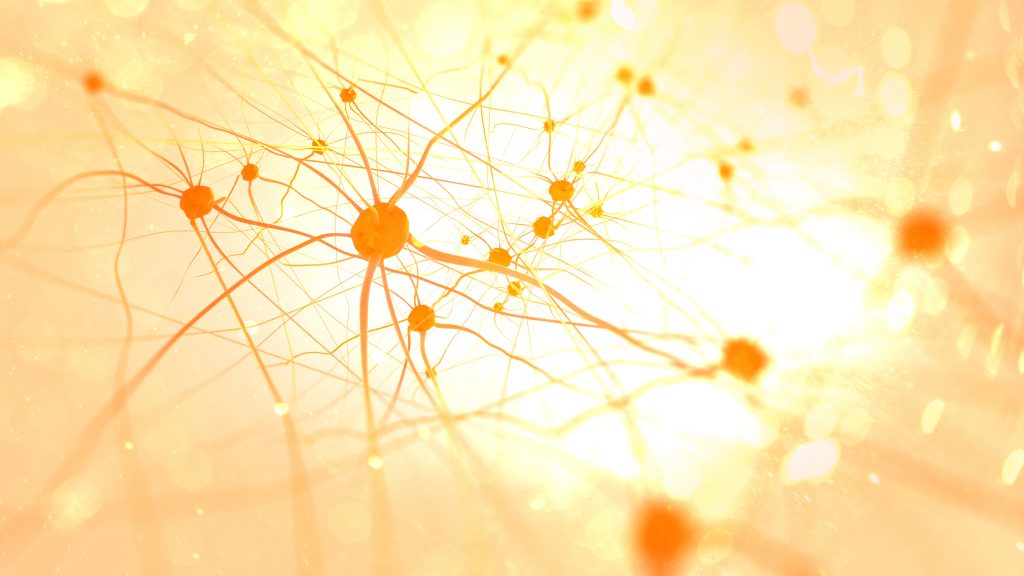 From charity funding to lab work, we explore the impact of both and how AMRC Open Research publishing platform contributes to dementia research.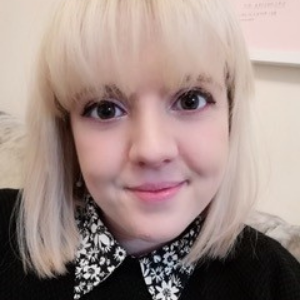 In this piece, we hear from Emily Kirkham, Cardiff University, who discusses her research on lysosomes. These are specialized spherical structures found inside cells that are responsible for digesting all molecules that enter our cells. The work of Kirkham and her colleagues could affect the identification of potential therapy targets for Alzheimer's disease. The study is funded by Alzheimer's Research UK and published on AMRC Open Research.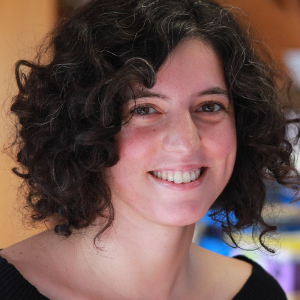 This is followed by an interview with Rosa Sancho, Head of Research at Alzheimer's Research UK, to hear about the charity's open research strategy and how being a member of AMRC Open Research platform supports this and the benefits for Alzheimer's Research UK-funded researchers.
The influence of cell cultures on identifying potential therapy targets for Alzheimer's disease
Emily Kirkham, a researcher in the Lloyd-Evans lab in Cardiff University, UK, explains how individual lab projects, carried out by Kirkham and her colleagues, transpired into a collaborative study. An important piece of work for fellow cell biologists to consider when designing and interpreting experiments that use cell cultures and other reagents. The results of this teamwork are published in their Research Note on AMRC Open Research. Here's her story.
I'm a researcher in the Lloyd-Evans lab in Cardiff University. We investigate and uncover the cellular mechanisms behind lysosomal dysfunction in disease with the aim of identifying therapeutic targets for the treatment of these diseases. Lysosomes are the recycling centre inside the cell, responsible for digestion of all molecules coming into the cell.
Our lab specialises in imaging of lysosomes and lysosome related proteins as well as the measurement of lysosomal calcium ion channels (lysosomal Ca2+) and lysosomal pH in cellular models of disease. Projects within the lab focus on lysosomal function in varying diseases, including childhood neurodegenerative diseases and more common neurodegenerative diseases including Alzheimer's disease, Huntington's disease and Parkinson's disease.
Working together on a common goal
My project was to investigate and therapeutically target changes in lysosomal pH and Ca2+ in familial Alzheimer's disease as well as in healthy ageing. Whilst growing and maintaining neurons for this work, I found that abnormal changes in cellular phenotypes occurred following prolonged culture in HEPES buffered media, including an unusual build-up of lipids inside the lysosomes as well as reduced lysosomal Ca2+ content.
This coincided with other members of the lab finding evidence of increased lysosomal lipid storage phenotypes in cells grown in both HEPES and PIPES (another buffer related to HEPES) containing media. Together, we collaborated to show our findings in this Research Note in order to highlight the importance of understanding and identifying how media and buffer constituents can affect results in vitro (a study performed in artificial conditions in a laboratory).
A biological phenomenon affected by culture and time
We found that media containing HEPES and PIPES buffers resulted in lysosomal storage phenotypes both in control and disease cells. Understanding the possible effect that buffers in the media in which cells are grown can have on their phenotypes is key to ensuring robust data is generated using cellular models of disease, especially as HEPES is one of the most common buffers added to cellular growth medium to control the pH.
Any cellular changes caused by growth in buffered medium could be detrimental to our understanding of the mechanistic differences between control and disease models, particularly in cases in which ageing is also taken into account i.e. in neuronal models of Alzheimer's disease, where neurons may be maintained in media for a prolonged time period.
Differences that occur in cells because of these buffers could result in missed phenotypes and in cases of identifying/ testing drug treatments in these cells may lead to missed efficacy due to the storage phenotypes that these buffers create. As such, the proper understanding of these effects in early in vitro research could have huge effects on identifying phenotypes and therapeutic targets that have the potential to be developed for the treatment of diseases, such as Alzheimer's disease.
Knowledge sharing and the free interchange of ideas – a Q&A with Rosa Sancho
Alzheimer's Research UK has recently made great strides in promoting the benefits of open access to its researchers; how does open research fit into this strategy?
We believe that making outputs of research freely available as widely as possible is essential to the conduct and advancement of dementia science, will foster collaboration among researchers, allow for information to be shared with supporters and people with dementia, and create a richer research environment.
People who raise money for Alzheimer's Research UK expect that findings they have helped to bring about will be quickly shared with the whole research community where they can inform the global effort to defeat dementia.
The means of disseminating research findings need to keep pace with the progress scientists are making in the lab. The AMRC Open Research platform removes barriers to the free interchange of ideas, which is at the very heart of the scientific method.
On AMRC Open Research, all research results are accessible. What do you think are the benefits of this and does this support the research and the researchers funded by you?
An important benefit of the platform is that it is not just about original research articles. Researchers can also publish methods, reviews, posters, datasets and research notes, like Kirkham and the team from Lloyd-Evans lab's did.
Publicly-funded research data is produced in the public interest and making research data openly available to the maximum extent possible is essential to the conduct and advancement of science. We encourage our researchers to maximise the value of research data by sharing these data in a responsible and timely manner.
Alzheimer's Research UK applicants must consider their approach to managing and sharing data at the application stage. Applicants will need to fill in a data management plan which will be subject to peer-review by external reviewers and the Grant Review Board. Costs (and cost justification) for delivering the data management plan should be included in the budget section of the grant application, as part of running costs.
The expectation is that raw data resulting from Alzheimer's Research UK-funded research will be shared freely.
Publishing negative data and results is not always easy in more traditional publishers but AMRC Open Research offers an alternative that could help us reduce duplication in research and encourage more information sharing.
Ensuring that all results are published and easily accessible helps to counteract publication bias, an unfortunate systemic issue that impedes scientific progress. In the case of medical research, impeding scientific progress has real consequences for people's lives.
Choosing AMRC Open Research to share information with a wider audience
As a first-time author on AMRC Open Research, we asked Kirkham to share her reasons for choosing to publish her Research Note on the publishing platform. Here's her thoughts on accessibility and dissemination of research, echoing Alzheimer's Research UK's belief; "This was the first time our lab published with AMRC Open Research, we found it to be a very easy and rapid process. Rapid publication ensures that our findings are available to the scientific community as soon as possible, as this information has the potential to impact numerous studies. Publication in this way is especially useful in sharing information to a wider audience in a time where attendance at conferences to convey our research has not been possible due to the covid-19 pandemic. The complete transparency of including raw data files alongside the article when publishing with AMRC Open Research also ensures robust data is being shown, which is particularly important in an article such as ours, which may affect experimental procedures in numerous labs."
To find out more about AMRC Open Research please join us for a webinar presented during the Alzheimer's Research UK Conference at 2.30pm on Wednesday 24th March 2021. You can register here.
---