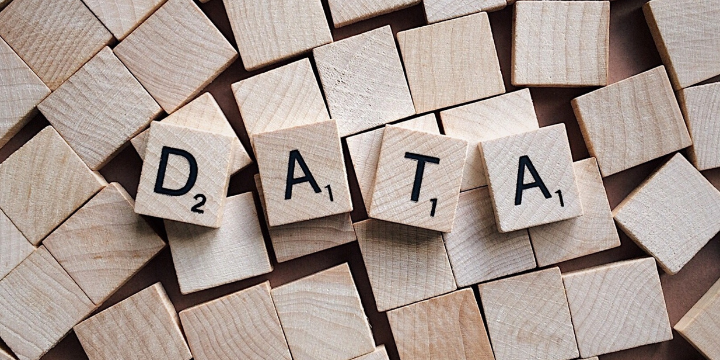 Ready to get to grips with open data? In this blog post, we highlight everything you need to know about open data and its role in the open research process at AMRC Open Research.
AMRC Open Research is an advocate for Open Research and endorses an Open Data Policy. Open data is defined as data that is available for everyone to access, use, and share. For researchers, this refers to any information or materials that have been collected or created as part of your research project – such as survey results, gene sequences, software, code, neuro-images, even audio files. In research, open data practices are also known as 'data sharing'.
We understand that there are some cases where data sharing is not appropriate for legal, ethical, data protection, or confidentiality reasons. That is why AMRC Open Research recommends researchers strive to make their data as open as possible, and as closed as necessary. This means researchers should only restrict access to their data where absolutely necessary, in situations where openly sharing the data is not possible.
Think you don't have data? Think again!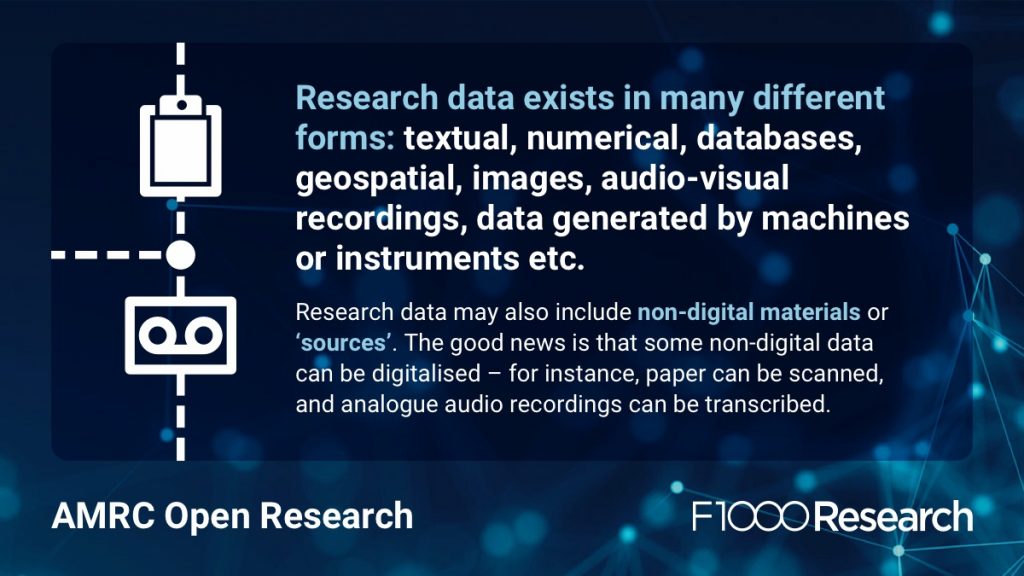 Why choose open data?
Your research helps inform the future of scientific discovery in your field, but did you know your data is just as important? When you choose to open your data, this helps others to replicate your study and validate your results. As such, it's a fundamental requirement for reproducibility and transparency. By making your data publicly accessible, you open doors for public policy experts, funders, and other researchers to learn from and build upon your advances. Open data also maximises the impact of public donations by enabling the publication of all aspects of charity funded research.
Other benefits include:
Boosting the credibility of your research – Open data enables replication and validation of your research, which in turn boosts its credibility and robustness. By sharing your data openly, your entire research project becomes more transparent, and transparent research practices make it easier for researchers, policy makers, and funders to see the quality of your work.
Enhancing the visibility of your work – Increase the discoverability of your research by reciprocally linking your article and its related datasets. Describing your data with rich, meaningful, machine-readable metadata makes it easy for humans and computers to find, use and share.
Progressing your career – Researchers can benefit from increased credit and recognition for their outputs by sharing their research data, which in turn may lead to increased opportunities for collaboration – even across disciplines. Plus, one 2019 study suggests that open data can generate up to 25% more citations!
How can I share my research data?
Open data can't be an afterthought. It's essential to know at the outset of your research project if you'll be making your data open, so that you can plan accordingly. We suggest creating a detailed Data Management Plan (DMP) at the start of your project, then keeping this updated throughout. Your DMP is a living document that will change and grow over the course of your research lifecycle. Still finding data sharing difficult?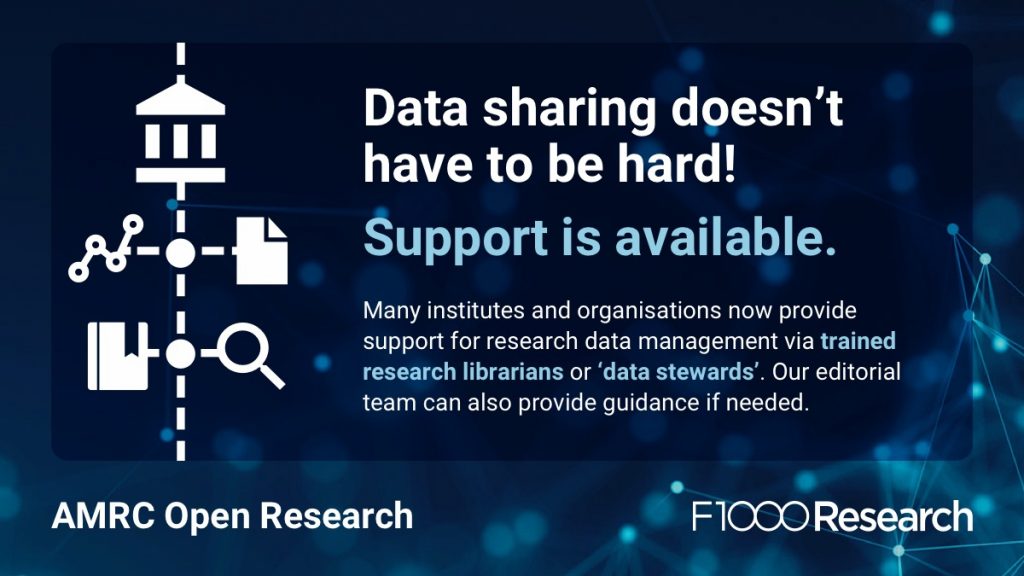 Publish a Data Note with AMRC Open Research.
Data Notes are brief descriptions of scientific datasets that promote the potential reuse of research data and include details of why and how the data were created. This article type makes datasets discoverable and reusable – supporting reproducibility within the field and supporting researchers outside the field to use that data.
Open data at AMRC Open Research
Are you thinking of submitting to AMRC Open Research? All articles published on AMRC Open Research that report original results should include a Data Availability Statement: this is a short section of text providing citations to repositories that host the data underlying your results, together with details of any software used to process results.
Failure to provide your research data openly is likely to result in your submission being rejected, although there are a few exceptions:
Ethical and security considerations
Data protection issues
Large data
Data under license by a third party
In all cases where the data cannot be shared openly, authors should provide detailed instructions for readers on how to apply for access to the data. These instructions should be included in the Data Availability Statement for the article. Please read our Open Data Policy for full details and get in touch with our in-house Editorial team if you cannot share your dataset for one of the reasons listed above.
4 Steps to Open Data
Starting to feel confident with open data? We've broken our comprehensive Data Guidelines down into four simple steps.
Prepare your data for sharing
Before you begin, we strongly suggest that you consult FAIRSharing.org for details of data standards specific to the topic of your research. Depending on your field of study, there may already be standards in place that will help guide how your data should be structured, formatted, and annotated. Please note, when depositing data involving human participants, authors must ensure that all datasets have been de-identified in accordance with the Safe Harbor method before submission.
This step is the most time-consuming, but also the most important. Firstly, think about the approach you'll take to make your data as open as possible, and as closed as necessary. Are there any ethical or security issues around sharing your data? Do you need to anonymise your dataset to protect patient or participant privacy? If you have any questions, contact the AMRC Open Research Editorial team for advice.
Select a repository
Your datasets should be deposited in a stable and recognised open repository, under a CC0 license. Your community might have a recognised repository, and some data types (such as genetic sequences or protein structures) have specific data banks they should be deposited in. Struggling to decide which repository is right for your research? Our Data Guidelines include a comprehensive list of AMRC Open Research approved repositories.
Add a Data Availability Statement to your article
On AMRC Open Research all articles must include a Data Availability statement, even where there is no data associated with the article. This statement should be added to the end of the article prior to submission. This statement helps your reviewers and readers find and access the data underlying your results.
Link your datasets to your article
Once your article is published, we advise you to update your repository project with the DOI for your article, which will be emailed to you upon publication of the article. Linking your data and your article in this way means they are reciprocally connected, ensuring you receive credit for your work.
–
AMRC Open Research endorses the FAIR Data Principles alongside our Open Data Policy as a framework to promote the broadest reuse of research data. Please follow our Data Guidelines to share your data and make it openly available when submitting your research.
Still have questions?
Get in touch with our in-house Editorial team or join our webinar on March 23 for an introduction to all things data sharing – including how to get your data prepared for publishing on AMRC Open Research. Register today: https://bit.ly/3s0O0Bv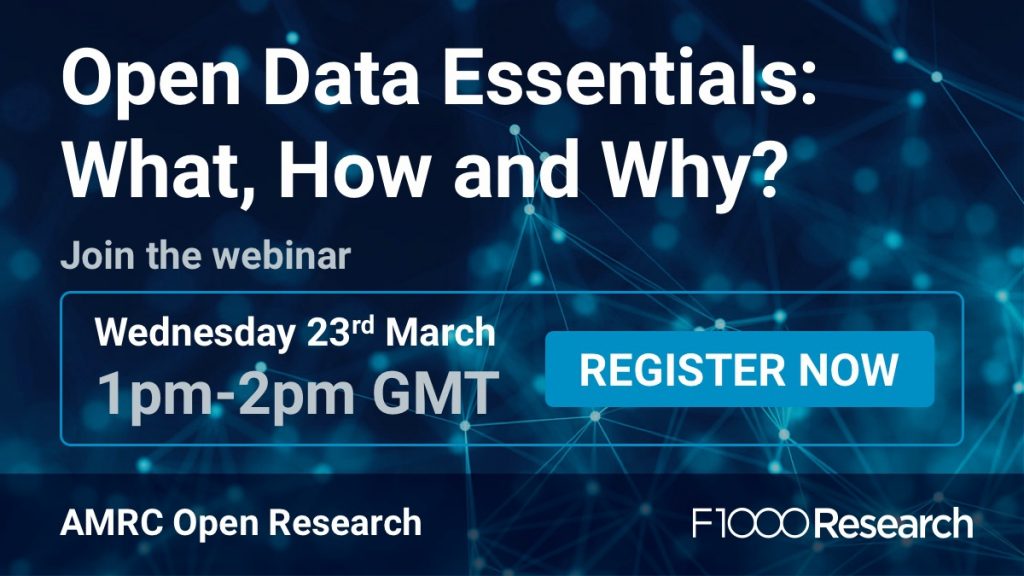 ---