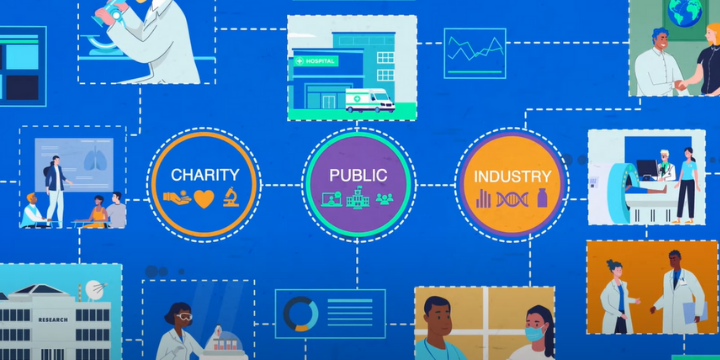 Many of us wouldn't be here today without research. It's constantly shaping and improving our healthcare. This video published by the AMRC, looks at how the charity, public and industry sectors complement each other. Whilst each sector has its own experience and knowledge, they collaborate to create a system that supports the best research and keeps the UK at the forefront of international research. 
AMRC partnered with the National Institute for Health Research, UK Research and Innovation, the Medical Research Council, the Association of the British Pharmaceutical Industry and the BioIndustry Association to produce the animation.
Publishing your research on an open research platform, such as AMRC Open Research, is one way to accelerate the progress of research meaning new insights, innovations and treatments become available to those who need them more rapidly.
Visit AMRC Open Research to learn more about the platform and view the published articles, or read our latest published blogs. Please contact us if you have any questions and start submitting.
---