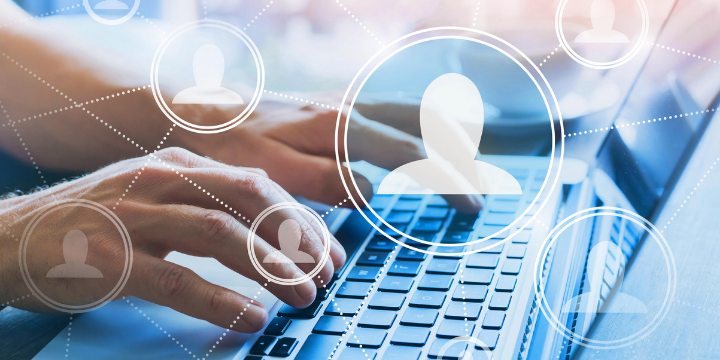 Want to learn more about open peer review on AMRC Open Research? In this blog post, we highlight 5 key facts you should know about open peer review and its role in the open research process on the Platform. 
First thing first, what is open peer review?
Open peer review is an important part of open science and open access publishing. The term 'open peer review' refers to the various possible modifications of the traditional single or double-anonymous peer review process that together make peer review more transparent. Open peer review is considered a more progressive approach than traditional models. Arguably, increased transparency in the peer review process not only leads to a greater understanding of the published research, but also more public recognition for reviewers. 
Just like traditional peer review models, open peer review is a key pillar of research communication. Scholars, scientists, and the public alike rely on peer review to uphold research integrity and ensure that published research is valid and trustworthy. There are a range of key differences between open peer review and anonymous, closed models. Here, we explore 5 essential facts everyone should know about the open peer review model on AMRC Open Research.
#1: Open peer review takes place after publication
With traditional peer review models, the journey from submission to peer review, and then to publication can take months—if not years. Conducting peer review after publication removes the delay for others who can benefit from accessing the work during the review period. Furthermore, this prevents research from being held up by a single reviewer and allows others in the field to assess the work for themselves and start building on it. On AMRC Open Research, an article's peer review status is clearly signposted next to its title to ensure that readers are aware of which stage in the peer review process it has reached.
#2: Open peer review involves participation from the wider research community
With open peer review, anyone in the research community can contribute to the discussion around an article – not just the invited reviewers. This is to encourage open scientific discussion that both engage the scientific community and serves to improve the research. Anyone who wishes to comment on an article will be asked to declare any competing interests, along with their full name and affiliation.
At AMRC Open Research, our peer review process is a collaboration between the author and the F1000 Editorial team. Before publication, authors must suggest at least five potential reviewers who meet our basic criteria (and must continue to suggest names until at least two peer review reports have been published). If authors struggle to find reviewers for their research, our Editorial team are there to support.
#3: Open peer review reports are published alongside the research and given a unique DOI
Open peer review reports are just as accessible to any reader as the research itself. This allows readers to see the range of reviews the papers receive – positive, negative, and neutral – which often reflects the real breadth of expert opinion in controversial and cutting-edge areas of science. On AMRC Open Research, all peer review reports are published alongside the research and given a unique digital object identifier (DOI). This means that the peer review report can be cited independently from the article. The full citation for a peer review report can be obtained by clicking the 'cite' button next to the peer review report.
In addition to their written report, reviewers also select one of three statuses:
Approved: No or only minor changes are required. This means that the experimental design, including controls and methods, is adequate; results are presented accurately, and the conclusions are justified and supported by the data.
Approved with Reservations: The reviewer believes the paper has academic merit but has asked for a number of small changes to the article, or specific, sometimes more significant revisions.
Not Approved: The article is of very poor quality and there are fundamental flaws in the article that seriously undermine the findings and conclusions.
#4: Open peer review means open identities, not only open reports
When invited reviewers submit their reports, their names and affiliations are also published. Incorporating open identities into the peer review model serves multiple purposes. Firstly, peer reviewers volunteer a considerable amount of time reviewing their peers' work and providing suggestions for improvements. With open peer review, the reviewer can be recognized and acknowledged for their time and expertise. Secondly, when reviewers' identities are known, there is an element of accountability to peer review. As the reviews themselves are open to public scrutiny, open peer review can improve the quality of the peer-review process itself. Additionally, unreported conflicts of interest may also be spotted by the wider research community. Finally, open identities arguably lead to more honest reviewing.
#5: Open peer review isn't limited to just traditional Research Articles
On AMRC Open Research, all article types go through the same open peer review system, including:
Research Articles 
Method Articles 
Study Protocols 
Software Tool Articles 
Data Notes 
Registered Reports 
Extending peer review beyond the validation of traditional Research Articles helps to ensure that all research outputs, no matter what format, can be trusted.
–
Open peer review puts transparency centre stage. Now you're up to speed with what open peer review looks like in practice, why not explore the wider benefits of open research or open data?
Still have questions?
Get in touch with our in-house Editorial team or join our webinar on 16th June for an introduction to all things open peer review! Register today: https://bit.ly/3x0S6gs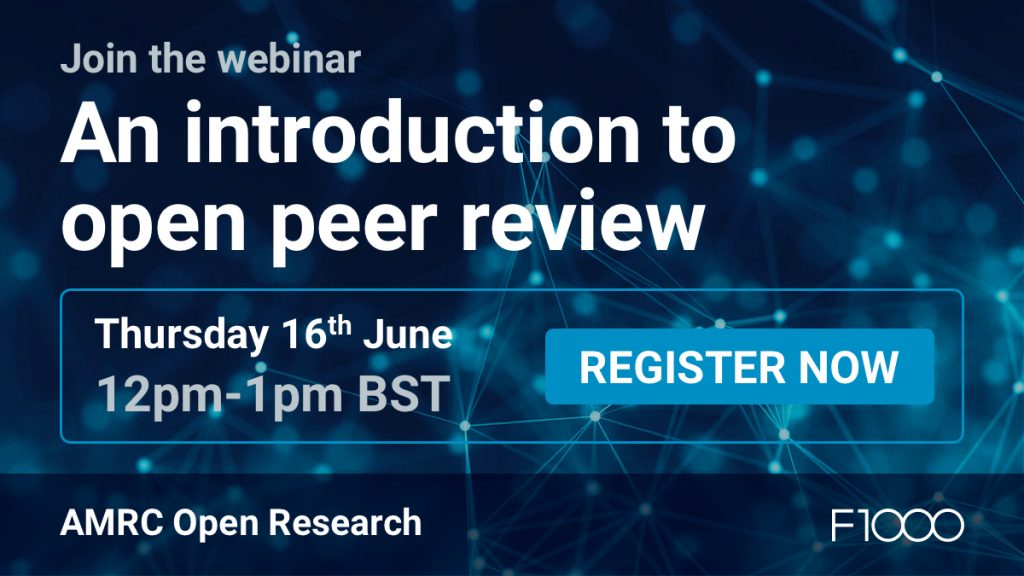 ---